Privacy Friendly | Ready in 1 hour
Spotlight segments and leads
with the highest value in your data
Free trial of AI-based predictive insights
Value-based audiences and predictive lead scoring
Try Tomi.ai Predictive Engine for Free
Find the gold hidden across your data
Grant viewer access
to your GA4 data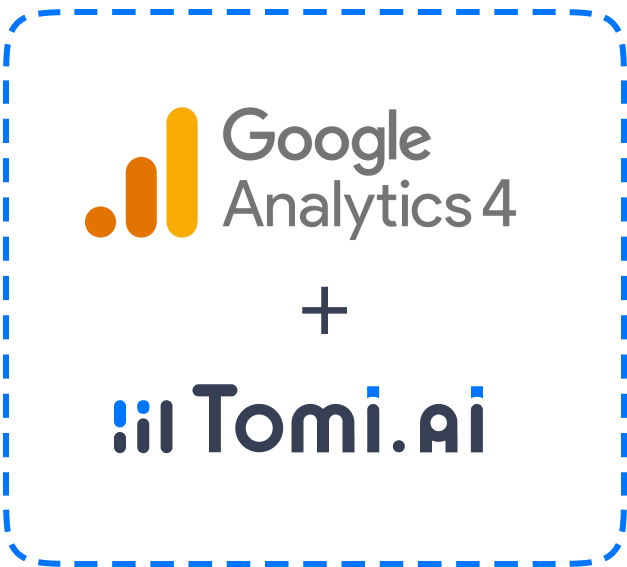 What we need
Connect to your data
- Data for the last two months
- One time access is needed
- Anonymized data according to Google standards
- Data for the last two months
- One time access is needed
- Anonymized data according to Google standards
Wait for 15 min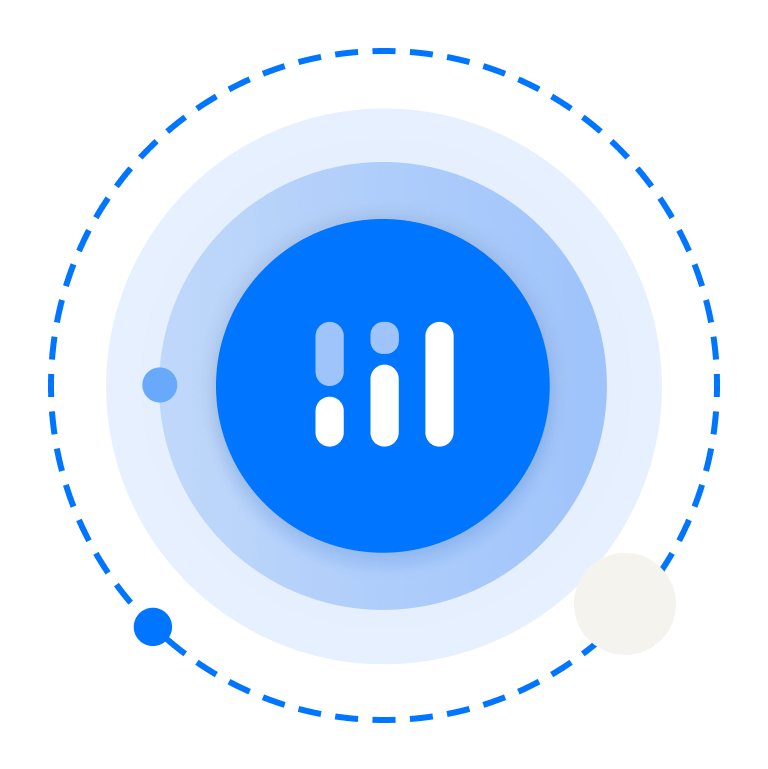 What we do
Calculate the predictions
- We connect to your events data in GA4
- Run a machine learning model to score your leads and visits
- We connect to your events data in GA4
- Run a machine learning model to score your leads and visits
Check out the predictions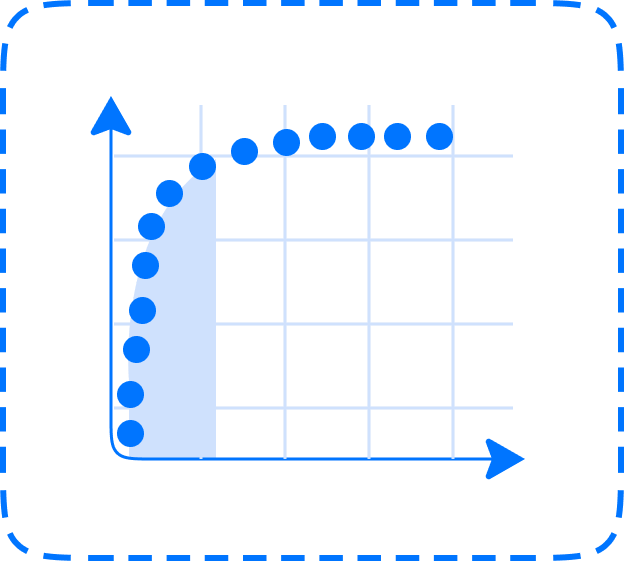 What we deliver
Audiences and lead scores
- Value-based audiences
- Lead scores with monetary value
- Value-based audiences
- Lead scores with monetary value
We score 2,000,000,000+ website visits for
70+ companies worldwide every day
Our predictions are accurate enough to base financial decisions on them
Average increase in conversion
MQL → SQL
Decrease in CAC with the implementation of
predictive lead scoring
Average margin of error in our predictions
Full potential of predictive targeting
and lead scoring
1. Audiences with value
As a rule, no more than 10% of users bring in 90% of revenue. Build your retargeting and look-alike audiences based on the predicted value the visitor, and not a set of predefined rules.
New audiences to target
Value-based seed audiences for look-alikes
Bid modifiers for Search Ads
x4 ROAS with value-based retargeting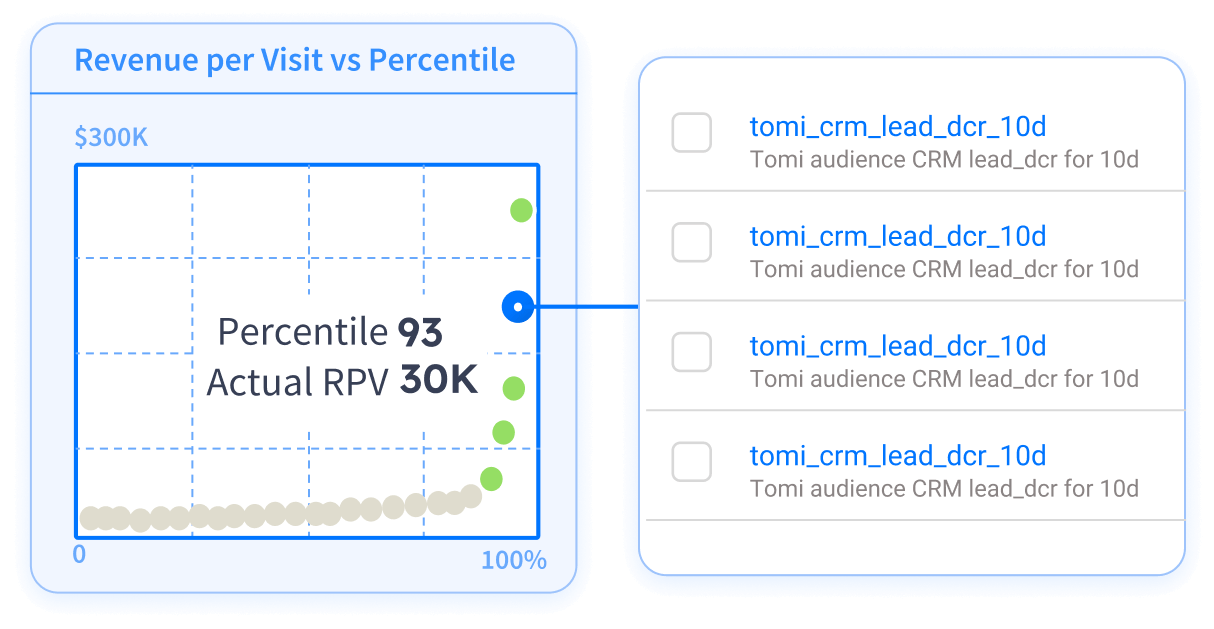 2. Lead Scoring
Single source of truth on lead quality to settle the foe between sales and marketing.
B2B and B2C lead scoring
Predicted monetary value for every lead
Predicted monetary value for every lead
Lead scores ready within 10 minutes from the
lead submission